Exhibition
Material For the Arts Gallery, New-York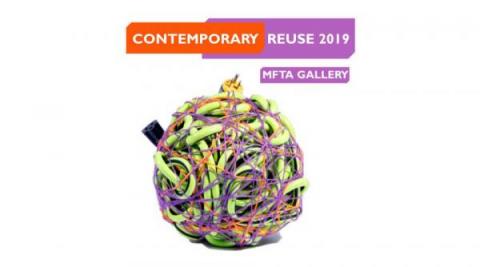 Extended One More Month !
Join us this Earth Month for the gallery opening of Contemporary Reuse, a yearly exhibition which brings together the work of current and impactful artists who celebrate reusable materials in their art practice. On display are a wide variety of explorations into reuse in art. The sculptures of Annie Varnot are made of hundreds of colored drinking straws. Large silver prints by VolMeur showcase enlarged mold-damaged slides from CERN lab in Geneva. The installations by Yasmin Gur are made with reclaimed wood scraps. Sol'Sax transforms milk crates and sports equipment into shrines. Bundle sculptures by Ian Trask are formed out of colored electrical cords, hardware and much more.
Featured in TIMESLedger article (weekly newspapers covering every community in Queens).
See the opening event video clip on youtube.